GarySans
ArtikelID: 80 | seoTitlePre: | nameArticle: |basePath: /var/www/virtual/hubertjocham.de/htdocs
GarySans is clearly a text sans serif. During the design prozess text was one big testing area. Often text sans serifs have a clear model in a classic serif. In modern hybrid families the sans serif follows the serif as a companion. Not in GarySans. It does not need to follow a serif model and therefore can use all sans serif advantages. Like an even stroke thickness that can easily be scaled.


The weight system starts with body copy. Light, Book, Regular and Medium. Semibold, Bold and Heavy are made for text size headlines. They are still open enough to work in small sizes. Extrabold and Ultrabold makes the warm dark display range for bigger headlines. Have a look at the italic g. Clearly venician renaissance.

The angles of GarySans Italic are different like it was in the late Renaissance. Normally that was only applied in old style italics.
But it works very well for GarySans too. Try the italics in text illumination.


In the standard set the main figures are tabular but with a proportional old style figure set as a feature.


Traditional and stylistic ligatures are also part of the feature set.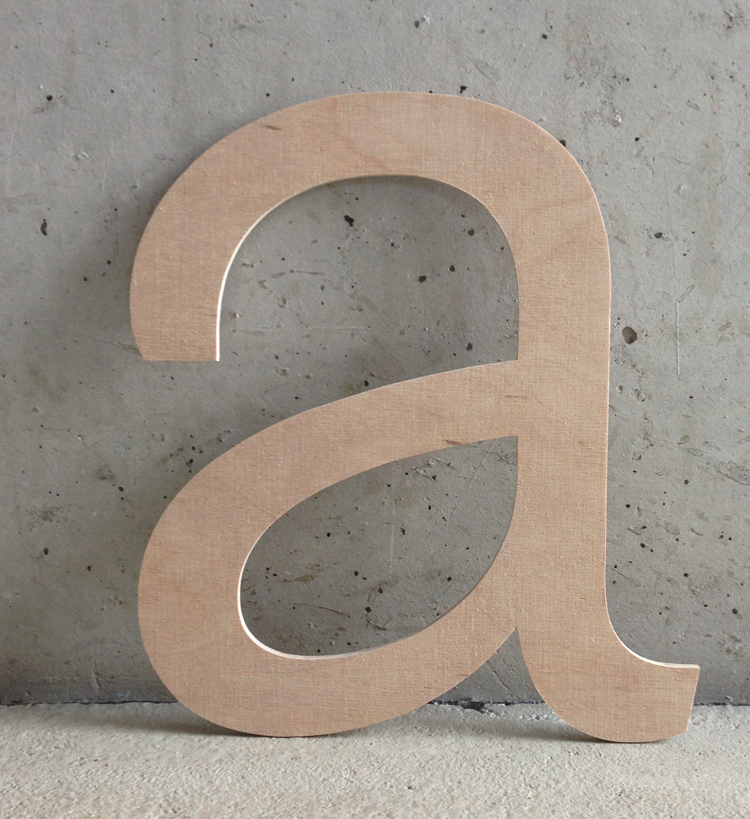 GarySans Regular a. Plywood